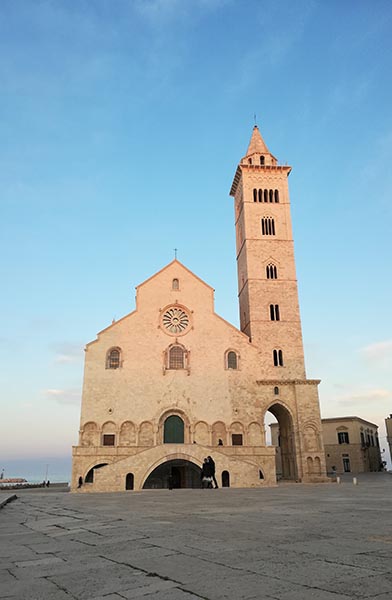 Trani is a pearl lying by the Adriatic Sea, today a genuine and quiet village (the old town hasn't been invaded by souvenir shops yet), it was for a few centuries the main administrative centre of the area called Terra di Bari. Two majestic divinities have ruled the cultural dynamics of this town since the dawn of its history: Sea and Law.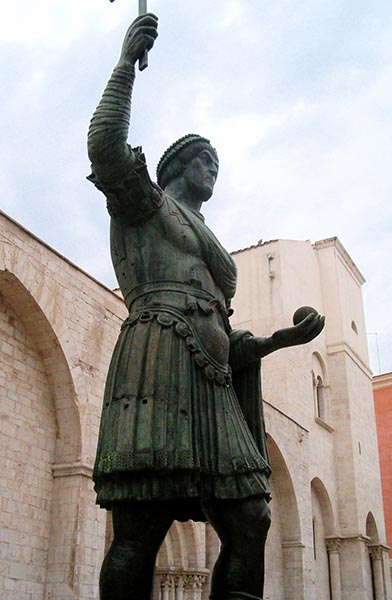 A bronze giant looking at passers-by with austere expression, named Eraclio, stands in the heart of the town to watch over the inhabitants. It's the town where the famous Challange of Barletta was organized in 1503: according to the tradition, in this occasion Italian patriotism was born, they had to fight against French and they defeated them.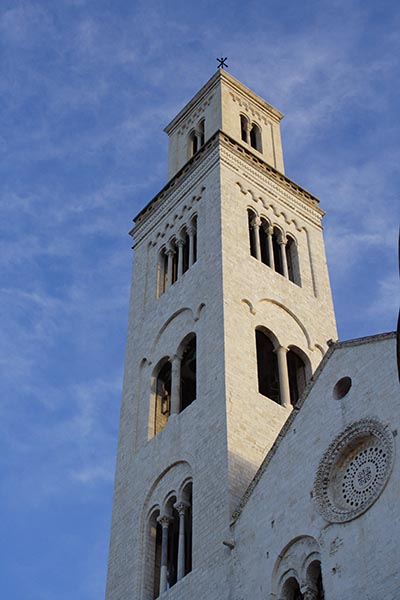 Bari is not only the most populated urban centre of the region, but also a city of multiple aspects, where modern life of offices, industry and traffic meets the genuine traditional style of the Old Town, a peninsula protruded into the Adriatic Sea, with its labyrinth of narrow streets, the smell of food coming from the kitchens, fresh handmade pasta drying..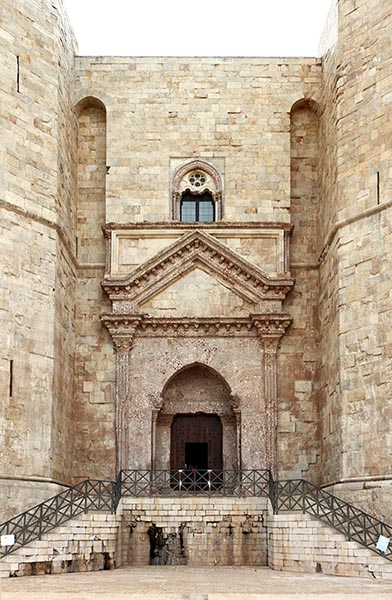 Frederick II of Hohenstaufen, great cultural reformer of the Middle Ages, an emperor who loved culture, art, science, but also a distinguished statesman, legislator, polyglot and… lady killer! Around ten years before the end of his life, coming back from the Holy Land, he decided to have his most beautiful castle erected: the building that would become the symbol of his power