Your guide to discover Apulia
Your guide to discover Apulia
Apulia is a region you breathe, when you are pervaded by the salty smell of the sea; Apulia is a region you taste, when you try its genuine products; Apulia is a region you listen to, when you choose to surrender to the rhythmic chirping of cicadas or when you decide to dance to the sound of local folk music, the so called "Pizzica"; Apulia is something your eyes can explore, getting lost in the endless olive groves and feeling blinded by the light reflected by the white stone; Apulia is something you can touch, when the sea breeze caresses you and the Mediterranean sun heats your skin. Apulia is a triumph of senses, what are you waiting for? Fabio, your guide, is here for you!
A strip of land reaching towards the Balkans, a meeting (and fighting!) point between East and West, North and South, in such a strategic position that aroused the thirst of conquest of so many different populations. Their presence in the region contributed to mould the soul of local people, leaving a mark until the present day, from architecture to dialects, from physical features to cooking art: this is Apulia, a lovely hug between history, traditions, nature ans sun!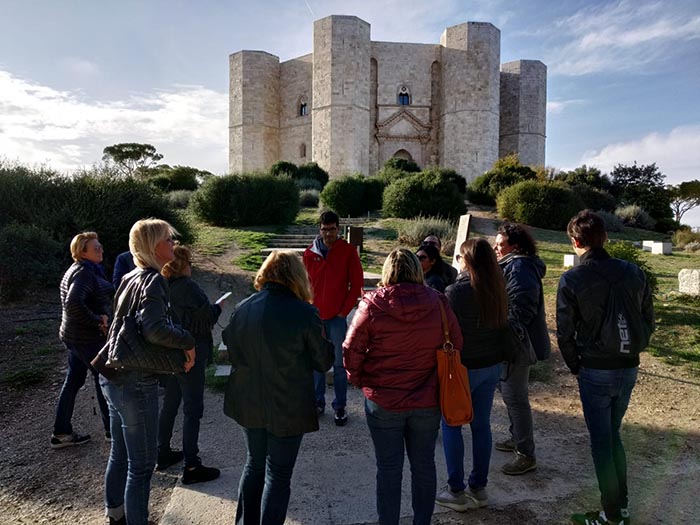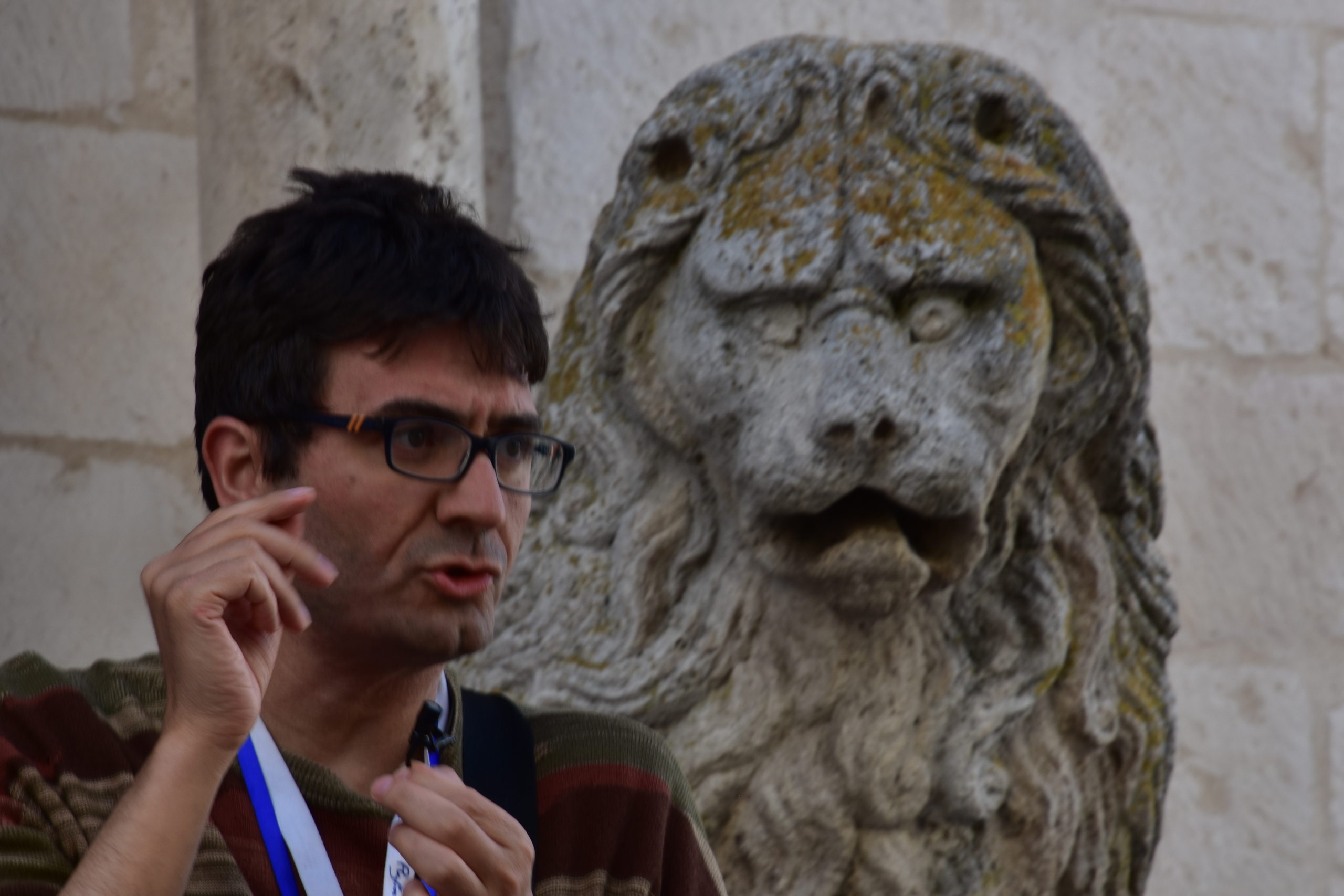 My name is Fabio Vitale, I hold a Master's Degree in Translation Sciences and my main passion is instilling the spirit of local culture in the visitors of my region, guiding them on a unique journey through art, nature, folklore, language and… irony. I will be glad to show you Apulia, together with my team of experienced co-workers I've been in contact with for years, developing a relationship based on mutual esteem and convergence of views, resulting in a common mission.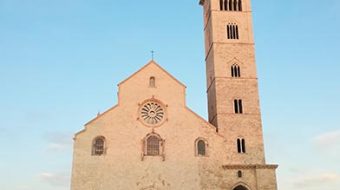 Trani is a pearl lying by the Adriatic Sea, today a genuine and quiet village…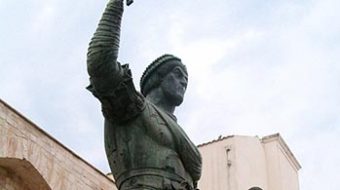 A bronze giant looking at passers-by with austere expression, named Eraclio…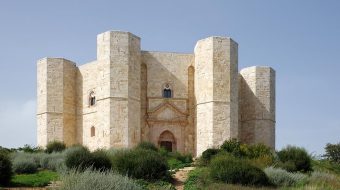 Frederick II of Hohenstaufen, great cultural reformer of the Middle Ages…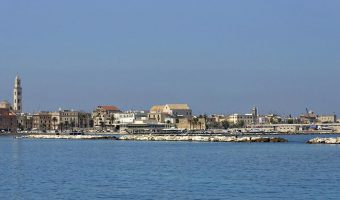 Bari is not only the most populated urban centre of the region, but also a city of multiple aspects…