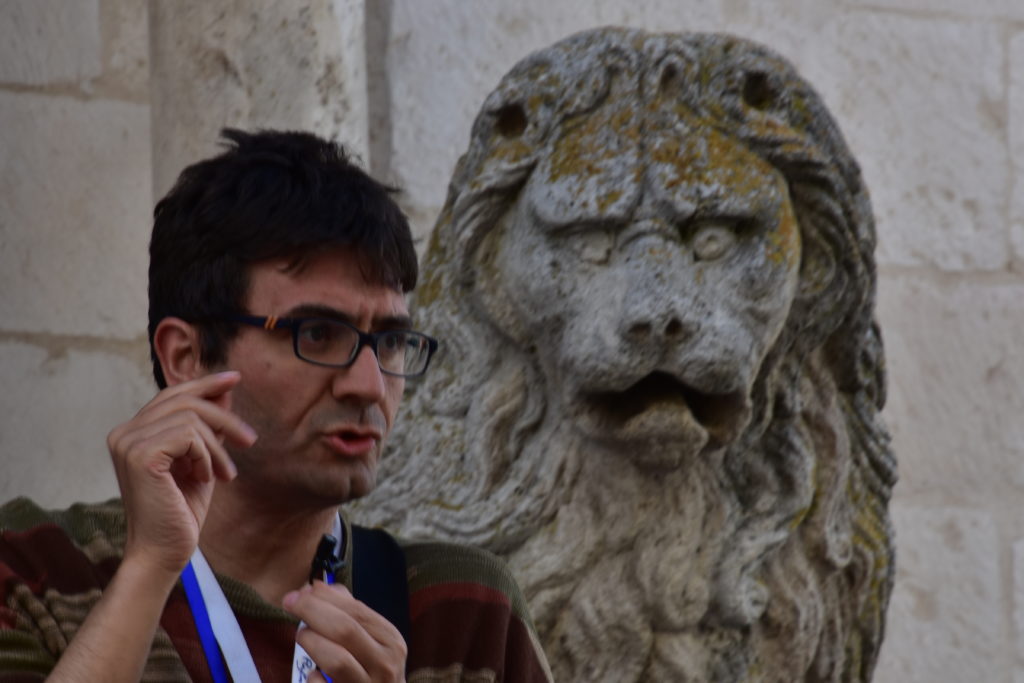 ABOUT ME..
My name is Fabio Vitale, I hold a Master's Degree in Translation Sciences and my main passion is instilling the spirit of local culture in the visitors of my region, guiding them on a unique journey through art, nature, folklore, language and… irony. I will be glad to show you Apulia, together with my team of experienced co-workers I've been in contact with for years, developing a relationship based on mutual esteem and convergence of views, resulting in a common mission. Which is…? Keep on reading, you will find out!
Your guide to discover Apulia.
Click here for all our tours.
OUR MISSION
If you have a look at the Italian page, you will see we used the same word as in English, "mission". Because Italians find English appealing, and although our language has a rich and varied vocabulary, nevertheless we like stealing words just to feel cool. Anyway, here is a summary of our main goals:
– Being professional.
All the guides in my team decided to focus on this job, which is somehow unusual. Why unusual? Because this job is limited to a relatively short period of the year, urging most of the guides to switch to other occupations during some months, in order to earn enough money for the whole year. The guides I cooperate with are mostly multilingual: we turned this common skill into our strong point, which gave us the chance to slog away during high season, when we barely can get a day off, thus being able to spend the winter working on perfecting our knowledge and techniques.
– Being customer-oriented.
Each guest is different: we meet people who just like hanging around, people who want to know every single detail about history and art, those who grumble when they see the umpteenth church (sorry for that, but I can't deny we have more churches than ants here), those who hang off the guide's words all the time (thus nourishing our ego), those who constantly look forward to correcting you (which is pointless in my case, as I'm all-knowing, tsk…), those who look at you like they're listening but then ten minutes later they ask you the same things you just said… BUT WE LOVE YOU ANYWAY AND WE ARE HERE FOR YOU! WE SHAPE YOUR VISIT ACCORDING TO YOUR NEEDS!
– A little bit of everything.
Exploring a place means touching as many aspects of local culture as possible, which means the guide should be able to master the basic fundamentals of every field. We're never going to answer "I have no clue, Sir/Madam!", but if you try to go too deep into technical dissertations about topics you're particularly into, we might tell you with a glance (which will be tender and withering at the same time) that… we have no clue!
– Free time is sacred.
During every guided tour guests need short breaks, either to relax or, not less important, to explore independently the single monuments, squares, museums. And, of course, for us to take a rest. Please grant us this right, we need it! At the end of the season our vocal cords look like we've been using them as dental floss!
– Let's smile!
Most of the people who decide to go on a journey want to escape from daily routines. No matter what their interests are, they just want to have a good time. With smiles and jokes we will do everything we can to let you enjoy our wonderful region.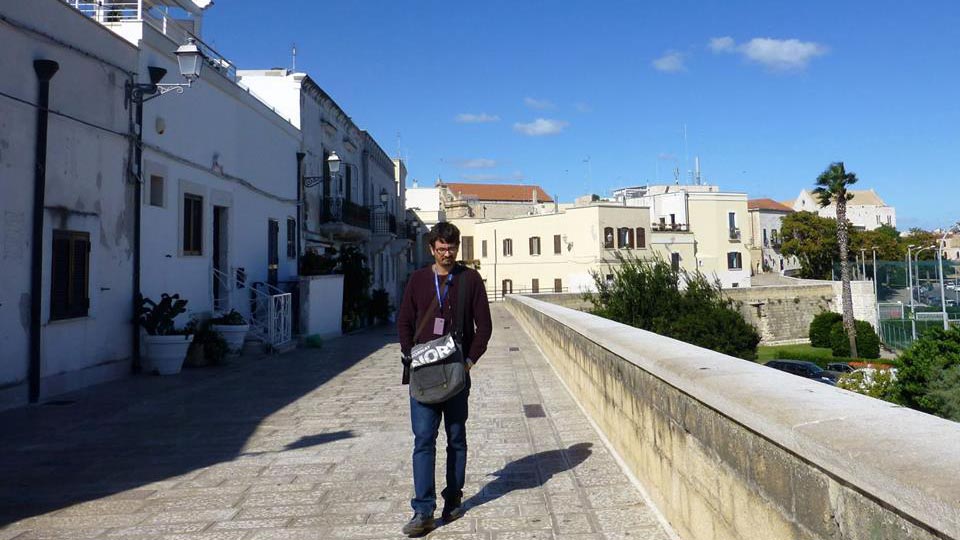 SOMETHING ABOUT ME…
In 2009 I started my career as a tour guide for a local project called "Città Aperte", which means "open cities". Although I already had another more stable job, it was a love at first… tour: guiding visitors in my region would become my main profession. After working for a few years as a tour guide for Apulian museums and, from 2013 to 2019, during summertime in the Norwegian fjords, I started my own business as a freelance, an idea which proved to be successful already during the first year. As a guide I'm qualified with an official license issued by the regional administration "Regione Puglia" and I currently work in 5 languages:
– Italian. Well, that's easy, it's my mothertongue…
– German. I studied this language at University, both in Bari (Italy) and in Heidelberg (Germany), in the field of Translation Studies. I didn't need to pass an exam for guiding, as my Master's Degree was considered a valid paper.
– Modern Greek. The other language I studied during my academic years. I also had the chance to improve it when I got two scholarships, one in Chios, the other in Thessaloniki.
– English. I studied it at school, but most of my language knowledge comes from tv series, movies, music, documentaries… English is everywhere today. In 2018 I passed the English test as a guide of Regione Puglia.
– French. After studying it at middle school and forgetting it, I had to train it again because more and more colleagues needed help. So, now… here I am. In 2018 I passed the French test as a guide of Regione Puglia.